Yes, this is a business blog – but there is fear in business. I struggle with fear. Don't we all? Not knowing what lies ahead… or beneath… or behind the door? As a follower of Jesus, I am taught not to fear through a powerful, clear message. I hope this post and the verses I share can serve as a gentle reminder to anyone stuck in fear, to reach out to truth.
I am to fear not, though the world frowns upon me, He is for me. No matter who stands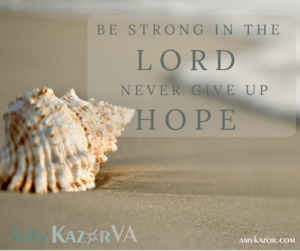 against me, my Lord is for me. Regardless of the opposition I encounter, He is with me. When I have been placed on task by God and am faithful, He will always be with me and I do not need to spend time dwelling in fear but just spend time living in His truth. The gospel is full of "fear nots"! (All verses from "The Voice" Bible)
When the world tells me that I should not believe.
"When they all saw Him, they were terrified. Jesus (immediately calling out): Don't be frightened. Do you see? It is I." Mark 6:50
When I am tasked with things I don't comprehend.
"Now when Joseph had decided to act on his instincts, a messenger of the Lord came to him in a dream.
Messenger of the Lord: Joseph, son of David, do not be afraid to wed Mary and bring her into your home and family as your wife. She did not sneak off and sleep with someone else—rather, she conceived the baby she now carries through the miraculous wonderworking of the Holy Spirit." Matthew 1:20
When I feel that I have lost everything.
"Jesus: Be still. It is I. You have nothing to fear." Matthew 14:27
When I fear though I know Him deeply.
"But Jesus—who was, by this time, used to His disciples being plagued by fear—touched them.
Jesus: Get up. Don't be afraid." Matthew 17:7
When all hope is lost.
"Jesus: "Don't be afraid. Go and tell My brothers to go to Galilee. Tell them I will meet them there." Matthew 28:10
When I am overcome and surrounded by others in fear.
"Jesus overheard their words. Then He turned to look at Jairus. Jesus: It's all right. Don't be afraid; just believe." Mark 5:36
When I am confident in my life's path but that confidence is shaken.
"…but the messenger reassured him.
Messenger: Zacharias, calm down! Don't be afraid! Zacharias, your prayers have been heard. Your wife is going to have a son, and you will name him John." Luke 1:13
When my world is crumbling around me and I cannot seem to find the good in things.
"Mary, don't be afraid. You have found favor with God." Luke 1:30
When I am happily working along and am suddenly called to do something new.
"Don't be afraid! Listen! I bring good news, news of great joy, news that will affect all people everywhere." Luke 2:10
When I feel unworthy – or am mired in unforgiveness, I am called to remember that forgiveness is one of God's true miracles! I am called to live in love and not only bask in His forgiveness but share it with the world.
"Simon's fishing partners, James and John (two of Zebedee's sons), along with the rest of the fishermen, see this incredible haul of fish. They're all stunned, especially Simon. He comes close to Jesus and kneels in front of His knees.
Simon: I can't take this, Lord. I'm a sinful man. You shouldn't be around the likes of me.
Jesus: Don't be afraid, Simon. From now on, I'll ask you to bring Me people instead of fish." Luke 5:10
"In the face of suffering, do not fear. Watch; the devil will throw some of you into prison shortly so that you might be tested, and you will endure great affliction for 10 days. Be faithful throughout your life, until the day you die, and I will give you the victor's wreath of life." Revelation 2:10
When facing illness.
"Jesus (interrupting Jairus before he could speak): "Don't be afraid. Just believe. She'll be well again." Luke 8:50
When facing death.
"Listen, My friends, if people are trying to kill you, why be afraid? After you're dead, what more can they do?" Luke 12:4
When I doubt my worth or purpose.
"Since you are so much more precious to God than a thousand flocks of sparrows, and since God knows you in every detail—down to the number of hairs on your head at this moment—you can be secure and unafraid of any person, and you have nothing to fear from God either." Luke 12:7
"He said, "Do not be afraid, Paul. I'm not finished with you yet. You are going to stand before the emperor! You can be certain that God has granted safety to you and all your companions." Acts 27:24
When I doubt that I Am His.
"My little flock, don't be afraid. God is your Father, and your Father's great joy is to give you His kingdom." Luke 12:32
When I cannot see that I only need Him
"Jesus (to the disciples): I am the One. Don't be afraid." John 6:20
When I need to see Him move in my life or the life of someone else.
"Daughter of Zion, do not be afraid. Watch! Your King is coming. You will find Him seated on the colt of a donkey.." John 12:15
When I fear that I have nothing to bring to the world.
"One night Paul had a vision in which he heard the Lord's voice. The Lord: Do not be afraid, Paul. Speak! Don't be silent!" Acts 18:9
When I seek protection.
"Even if you should suffer for doing what is right, you will receive a blessing. Don't let them frighten you. Don't be intimidated," 1 Peter 3:14
In my deepest despair.
"The messenger spoke to the women, to Mary Magdalene and the other Mary.
Messenger of the Lord: Don't be afraid. I know you are here keeping watch for Jesus who was crucified" Matthew 28:5
I am worth more than I can ever imagine.
"You, beloved, are worth so much more than a whole flock of sparrows. God knows everything about you, even the number of hairs on your head. So do not fear." Matthew 10:31
Be strong in the Lord and never give up hope. Do not give way to disquieting, distrustful fear!