Welcome to 2017! Wow! Time flies.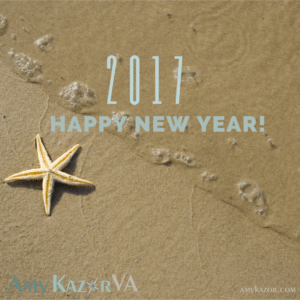 In 2010, I began blogging with a letter. I didn't send out Christmas cards or a letter, and blogged things instead. This year, I skipped cards and a letter once again and so I am using this space to report in.
Before I get started, I want to thank each one of you who had your stuff together and got your cards out. We have enjoyed reading them and what you were each up to in 2016.
With last year now in the history books, we are looking forward into 2017 with hope.
On January 10th, my business turns 9 years old. While I have not been full time in it for all 9 years, I am celebrating the accomplishment.  It has shifted and grown over the years, and I am still loving every hard working sometimes tear-shedding moment of it! Professionally, I earned my Master Virtual Assistant certification with AssistU and travelled to St. Lucia (for the first time) with a client to manage an event on the island. The year was filled with new things to learn and do, and fabulous work for amazing clients. I am so blessed! I was also honored with the AssistU VA of the Year Award in September in Reston, VA and was so excited that it happened while my parent's could be there with me and meet some of my fellow VAs.
We are still happy here in Northville, but as we faced the second winter storm on my birthday in December, I have to admit I wanted to move south even more. As we begin the year a move is in the making and it won't be long until we are in a new place.
I did a lot of traveling this year, something I so love to do. In February, we worked from Norfolk and spent time with my family. In April, as mentioned before, I spent a week in St. Lucia working with my amazing clients, Stacey and Paul Martino, at their Breakthrough in Paradise event. Then, in July, I was in Princeton, NJ, for their Relationship Breakthrough Retreat, which is always amazing! In September, AssistU held Homecoming (and my coach Anastacia Brice) hosted a business retreat in Reston, VA and I had an amazing week there with my fellow VAs. I even returned to Reston for a sleepover in December because I loved it so much. (Hint – hubby, let's move there!) So, it was a busy year of travel and work.
Thanksgiving was in Toledo AND up north again (long weekend two places), and we enjoyed spending that time with those we hold so dear to our hearts. And, we hosted Christmas at our home for my in-laws, a time we have come to cherish.
As the year ended, I led 4 women through Faith-Filled 12-Week Planning for Q1 2017. We spent time with one another, and with God, seeking His counsel for the plans He has for us in the new year. It was filled with love, fellowship and growth. Fitting, at a time of year we celebrate the birth of our Savior. Tripping through some old notes while completing my planning, I found the lyrics to an old hymn, "A Spotless Rose" by Herbert Howells (1892-1983).
A spotless Rose is blowing, sprung from a tender root.  Of ancient seers' foreshadowing, of Jesse promised fruit. The Rose which I am singing, whereof Isaiah said, is from its sweet root springing in Mary, purest maid, for through our God's great love and might, the blessed babe she bore us on a cold winter's night."
And a prayer:
Oh, Root of Jesse,
As you reach deep down into the darkness of the earth and stir the world's longings for deliverance and hope, raise up within our own lives a spirit of courage and strength, of wisdom and insight, that we may add to the coming of the kingdom through the merits of the one we know as the beginning of the ages.
In Christ our Lord. Amen
I wish you a year of fulfilled intentions, preparation for each battle you face, peace in the lives you touch, time with those you love-no matter how brief, and success in all you endeavor.  Happy New Year!