New Adventures
I was planning to write about a book I was reading this week, but something else came up. We moved. From Michigan to Virginia. Last weekend. Well, the last two weekends, really. We are just wrapping things up.
Once we had determined we needed to make the move, I hit the project like a work puzzle. We guessed at what we needed to accomplish it so swiftly and began making lists. I divided the tasks among the two of us (Finlay was only in charge of moral support although he walked around trying to put his bone into various boxes) and we divided and conquered. As we worked, I knew that I was prepared for the undertaking.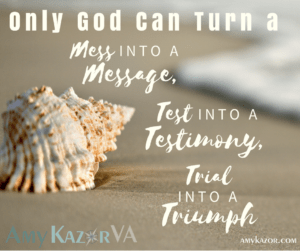 We had much to navigate. We steered together. We had big decisions to make, and we made them together, with the support and encouragement of those who love us. We rose to the challenge.
Three years ago, in the face of another challenge, (http://amykazor.com/pondering-the-past-and-what-it-means-for-the-future)  I wrote, "Failures are roads to success. Hurts are paths to new joys. Mistakes we learn from grow us into the people we are meant to be. Our past prepares us for our present and our future. Everything happens for a reason."
We don't often know why we face the things we face in our lives and in our businesses. We can stand in defiance and bewilderment or choose acceptance and move forward.
And, amazingly, my skills as a virtual assistant helped me take the move and build an amazing process around it – and organize those in my family not as suited to administering this feat, allowing me to use the skills I employ each day to make all our lives better.
Next weekend? Continue to unpack and settle. And enjoy the warmer temperatures here.
Today? Sheer amazement at how my past continues to shape, build, and grow my future.
How are you rising to today's challenges?